The "Shell"
The shell consists of the following 6 parts of a building.

1. Dirt Work. Some customer jobsites are perfectly flat and do not need any dirt work. Some customers just need a little bit of red dirt (clay) brought in to create a red dirt pad. Some customers have enough land to work with that we can create a pad with just dozer time. Some customer jobsites need a lot of work to give them a starting point. Whatever the case, we can advise and give you options. Concrete block wall foundations can be built on 30% slopes where a traditional red dirt pad won't work. Trees can be removed. Whatever your situation is, we can offer you a solution.

2. Concrete Floor. We build buildings that have simple floating slabs for concrete floors, and we also build buildings with traditional footings, pier and footings design, along with monolithic thickened edges. Our in-house expert can match the right concrete floor with your purpose and building style.
3. Rough-in-Plumbing. If you want to add a bathroom, we can have our licensed Arkansas Plumber install the rough-in plumbing into the floor before the concrete is poured.

4. Metal Building Kit. OMB builds Post Frame Buildings (pole barns), Red Iron Buildings (pre-engineered steel buildings), Stick Frame Metal Buildings (conventional stud wall construction), and Simple Homes (based on traditional stick frame technology).



5. Labor to Erect. OMB is fortunate to have dedicated professional crews. Our guys and gals are trained, professional and insured. Your building will come with a workmanship warranty and we stand behind our product.

6. Big Doors. Most buildings include the insulated overhead doors. We also build the old fashioned sliding doors for horse barns. We can even match your homes existing doors.

Once the shell is complete we have the customer in the dry. The building is now weather tight and can be locked up. This is a typical turning point in construction. The demanding sequence-critical construction timeline is complete. This is where most customers simply say "I'll take it from here".

Electricity. It is easier to figure out the customers electric needs after the shell is up.


Recent Reviews


Scott Williamson


If you're looking for a quality metal building and great hometown customer service, look no further! After shopping around for quotes and getting nowhere, one quick call to Cathy got me an estimate and a meeting with Scott.

Chris Cantwell


I picked this company after looking at a few of their projects. I am very happy with the finished product. The build was fast and efficient. The crew was professional and kept the place picked up.

Tim Cooley


From the get go our experience with Ozark Metal Buildings was a very pleasant experience. Scott was timely in answering my emails, providing estimates and explaining exactly what and when things would happen. His crew was professional.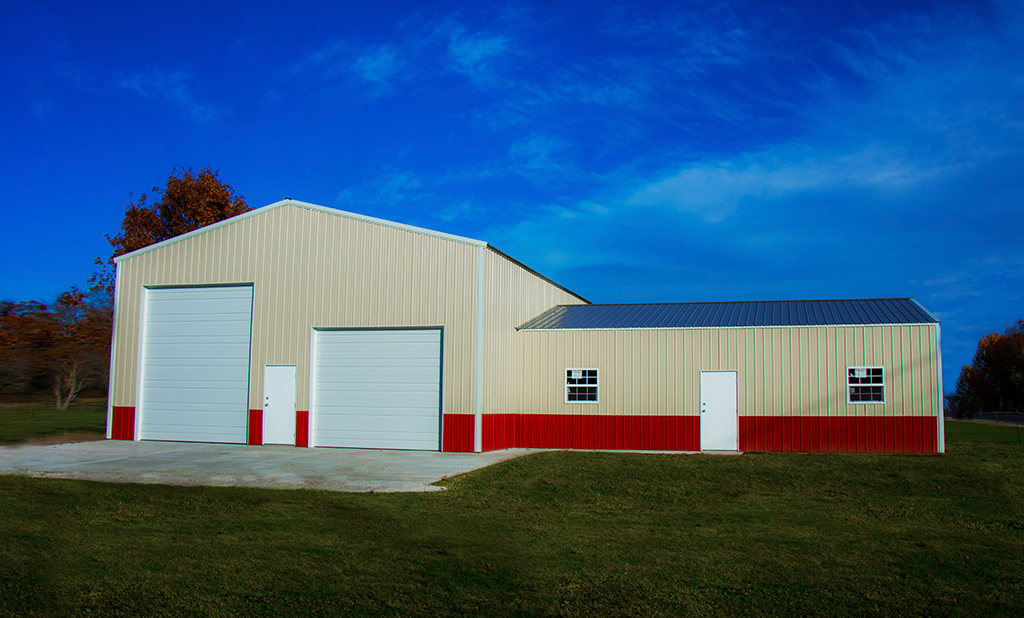 SDP


Scott was able to build our barn exactly how we designed it. It's a high quality product that we are all proud of. We appreciate it!

Rick Chumbley


Scott and his team did an exemplary job on the construction of a detached two car garage for us. His construction team was prompt each day and they worked in a timely manner each day. Extremely pleased with the outcome of the construction and fabrication of our project. We would highly recommend Scott.

Mack King


Scott Yarbrough and Mathew Martin took the time to take me to a building he had built for another customer. That visual is what sold me on a Ozark Metal Building structure. The sub contractors recommend did an outstanding job of erecting.

Robert Wolf


These guys put up our 8000 square foot red Iron building at Holiday Island Arkansas. They got us a bid in quick fashion, told us when they could start and how long it would take. We hired them and they did a great job.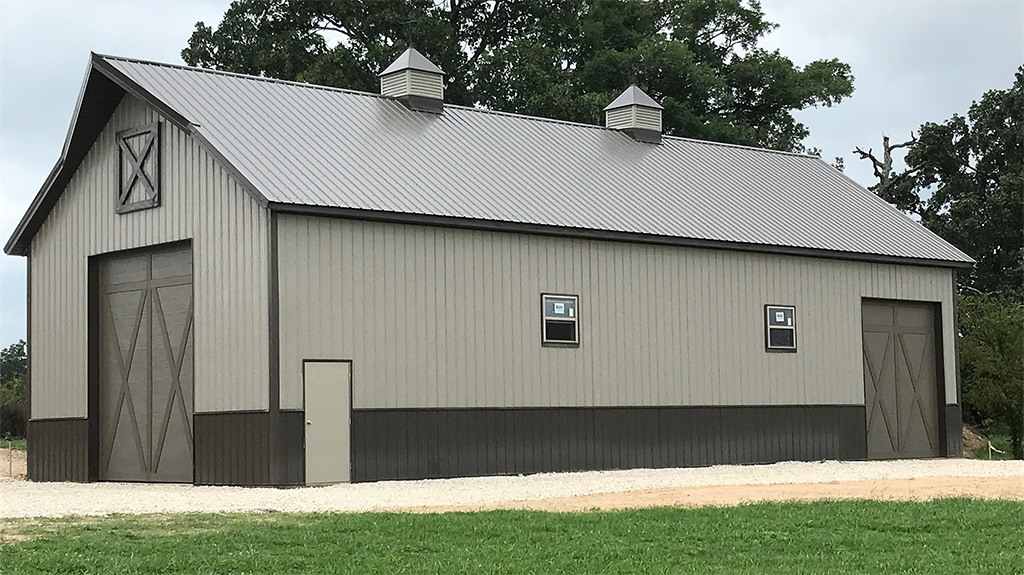 Need a Barndominium (metal building home)? Visit our Bardominium site at: