About Ozark Metal Buildings and NWA Bardominiums
Scott Yarbrough knows Metal Buildings, inside and out. He has his own preferences and quirks, and some issues concerning his buildings are non-negotiable. No basements and nothing weird. If he doesn't like your design he will quietly pass on it because his heart won't be in it. Throwing out more money won't change that feeling, because he is not trying to max out on profits. He won't work for larger companies or investment bankers. He owns his own business and he chooses which projects to spend his time on.

Scott Yarbrough and his company, NWA Barndominiums, specialize in building quality metal buildings that are long lasting and have many extras to help ensure they are tight and won't have problems that end up costing you thousands of dollars down the road. If you are looking for cheap, low-quality construction he is not the guy for you.

If you are looking to do it right the first time, he is your builder. He builds quality buildings with all the extras that help ensure they are as tight as possible and as long lasting as possible.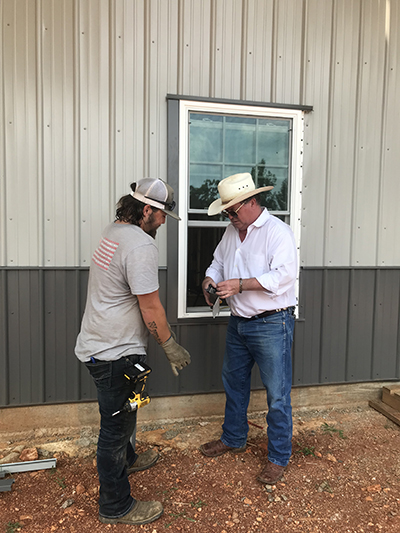 When you want a high quality, attractive engineered building with custom options using traditional construction techniques, then Ozark Metal Buildings is your answer. Scott Yarbrough has been in the building business since 1991, with experience in sales, estimating, project management and design/build experience exclusively in Metal Buildings. His skillset was already in place when he started Ozark Metal Buildings, a company that excels at customer satisfaction by giving the very best value and service right here in North West Arkansans.